Seaweed Dry Face Mask Recipe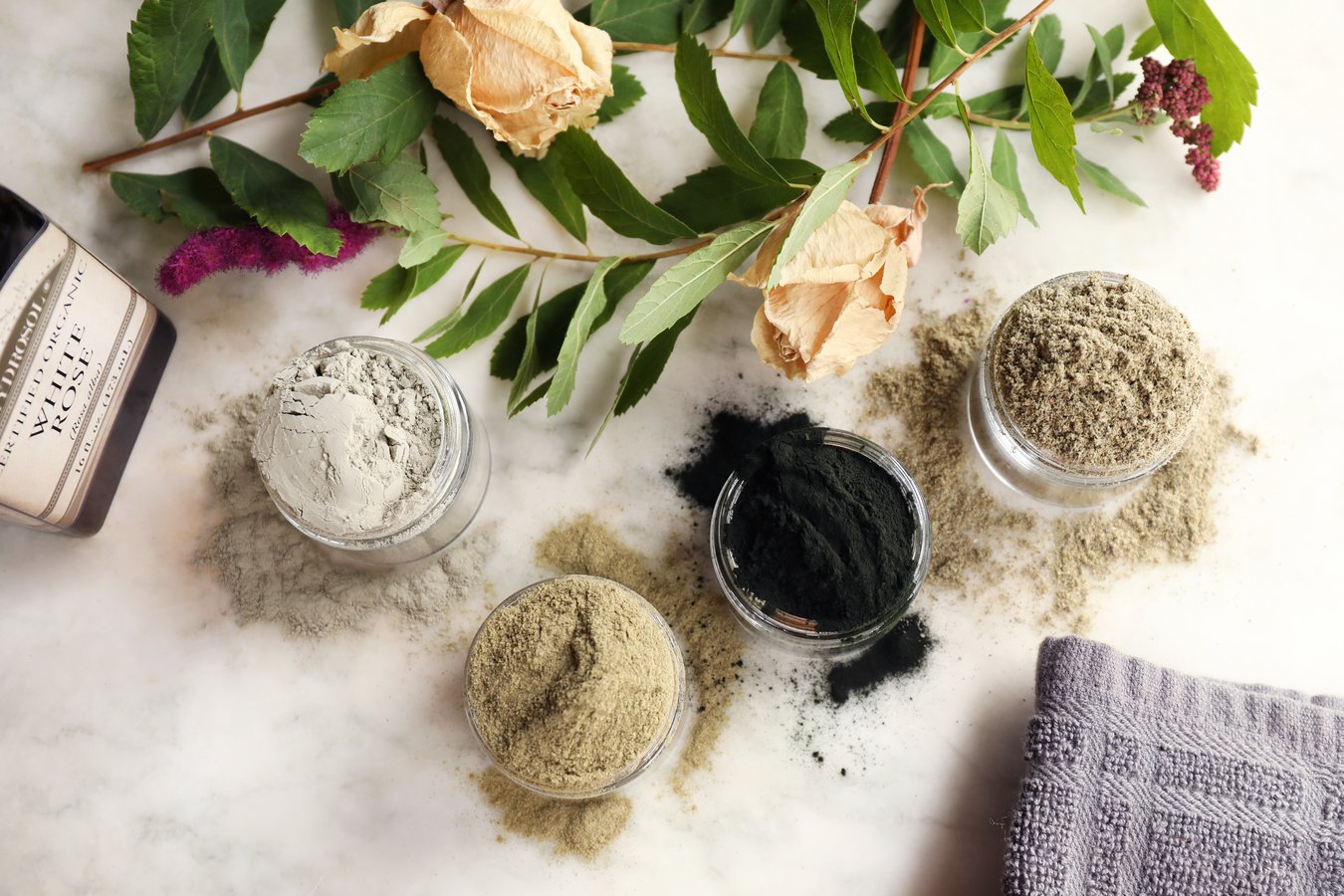 Taking time to care for your skin is important. This amazing organ is what allows us to face the world every single day. I've been making my own skin-loving recipes for almost a decade, and I've learned which types of recipes are as good as over-the-counter products, which are actually better when made by hand, and which should be left to the professionals. Facial masks are among some of the most effective recipes in the "better when handmade" category.
You can customize your mask by using different combinations and proportions of ingredients, depending on your skin type. I love to use herbs, clays, oatmeal, activated charcoal, seaweed, and even salt. You can also customize your mask with the liquid you choose.
FACE MASK TIPS FOR OILY SKIN
If you have oily skin and experience occasional breakouts, ingredients like bentonite clay, activated charcoal, and seaweed are great choices! Using seaweed in skin care recipes is a wonderful way to add powerhouse nutrients, minerals, and antioxidants. Seaweed also contains collagen which can help restore the skin's youthful appearance. Liquids such as organic ylang ylang hydrosol or witch hazel are also excellent pairings for this kind of mask.  
FACE MASK TIPS FOR DRY OR MATURE SKIN
As our skin ages, it tends to need a bit more moisture. For skin types in need of a little more hydration, rhassoul clay, rose powder, and oatmeal will help to nourish, refine, and smooth thirsty skin.These dry ingredients pair well with liquids like aloe vera gel and organic rose hydrosol.
The most important thing to remember is to get creative with your proportions and combinations! Everyone's skin is unique, so DIY skin care is about experimenting. You really can't go wrong, especially when using high quality ingredients.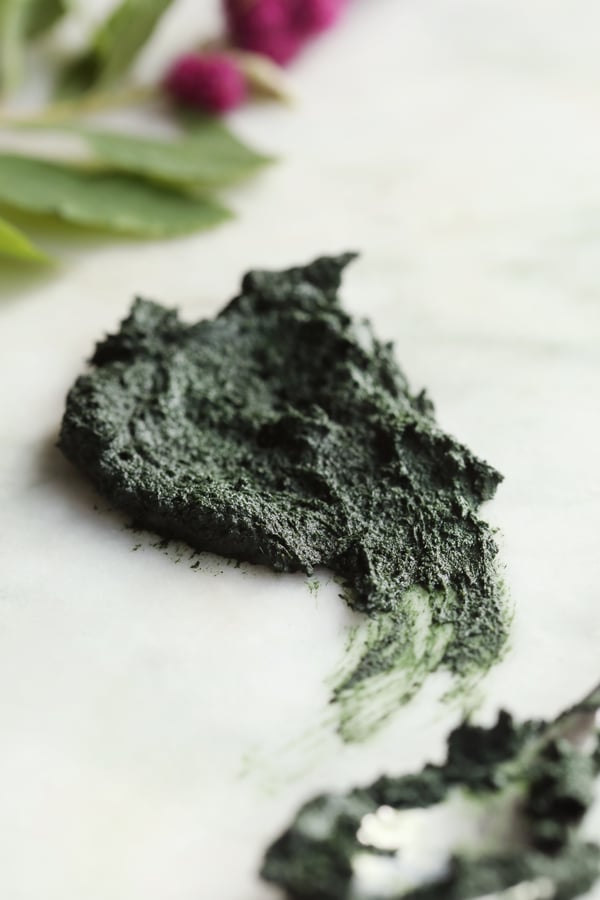 Basic Seaweed Mask Recipe
Makes about 7 masks.
Ingredients
Directions
Add all ingredients to a

 

4-oz. jar

 

and shake well to combine.

Label

 

so you remember what is in it!

Liquid Options
How To Use A Dry Mask
Add 1 tablespoon of dried mask mixture to mixing bowl.
Pour in 1-2 teaspoons of your liquid(s) of choice.
Thoroughly mix into a spreadable paste. This varies depending on the ingredients you choose, so add the liquid slowly until you have a smooth texture. It should not be too wet, or it might drip off of your face.
Apply the mask to clean skin.
Leave on 10-15 minutes.
Rinse with a warm, damp washcloth.
Finish with cool water.
Apply toner and moisturizer of choice.
ProTips:
Clays are meant to enliven the skin by helping pull unwanted buildup out of the pores. However, they can also be drying to certain skin types.
Essential oils can be added sparingly to dry masks. I like to add a couple drops of

 

lavender

 

to enhance the smell. 

Geranium

,

 

cypress

, and

 

tea tree

 

are also lovely additions!
A "Just Add Water Mask" makes a great gift! Add a facial brush or wooden spoon to make it truly special!
---