Mama's Homemade Belly Butter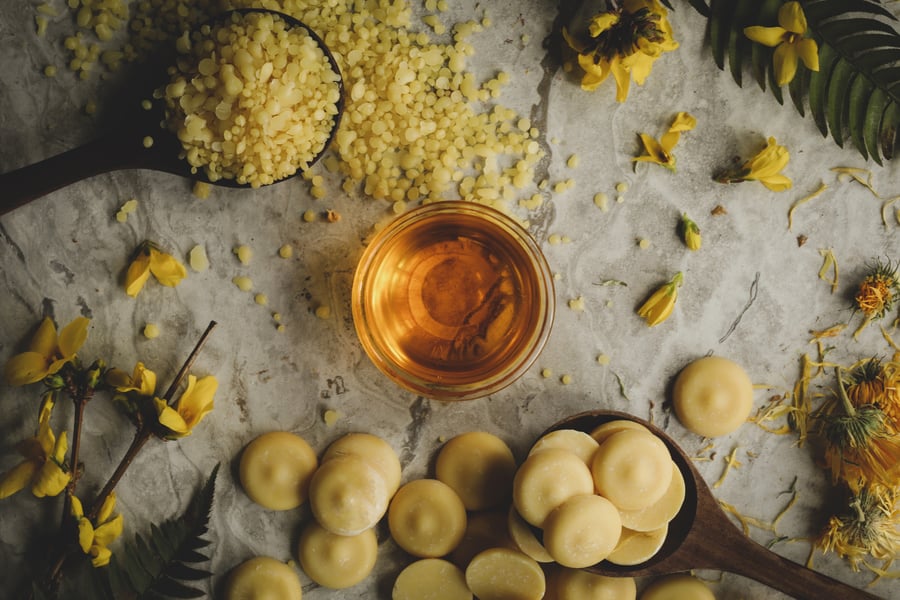 Pregnancy is obviously a profoundly life- and body-changing event. Particularly as we move into the second and third trimester, when our babies are growing at super-speed, our bodies make remarkable changes to accommodate the little people who set up house in our wombs. Our joints, muscles, and organs all have to sacrifice space or need to stretch in challenging ways. The most obvious of these changes is what happens to our bellies. Our stomach skin must expand tremendously and can end up feeling stretched to its limits, with skin that is tight, dry, and itchy. And then once that precious child is born, our skin must reverse course, which takes time and has its own set of discomforts. Happily, a good balm helps a lot! Homemade belly butter made with soothing, organic butters and skin-loving herbal oils relieves discomfort and redness and helps the skin maintain its elasticity during and after pregnancy. Best of all, this balm for hard working mamas is easy and economical to make, so you can always have it on hand when you need it.
To those of you who are pregnant or planning a child, congratulations! May this belly butter bring you soothing care and support on your journey.
NEW Essential Oil Kits for the
Aromatherapy Explorer!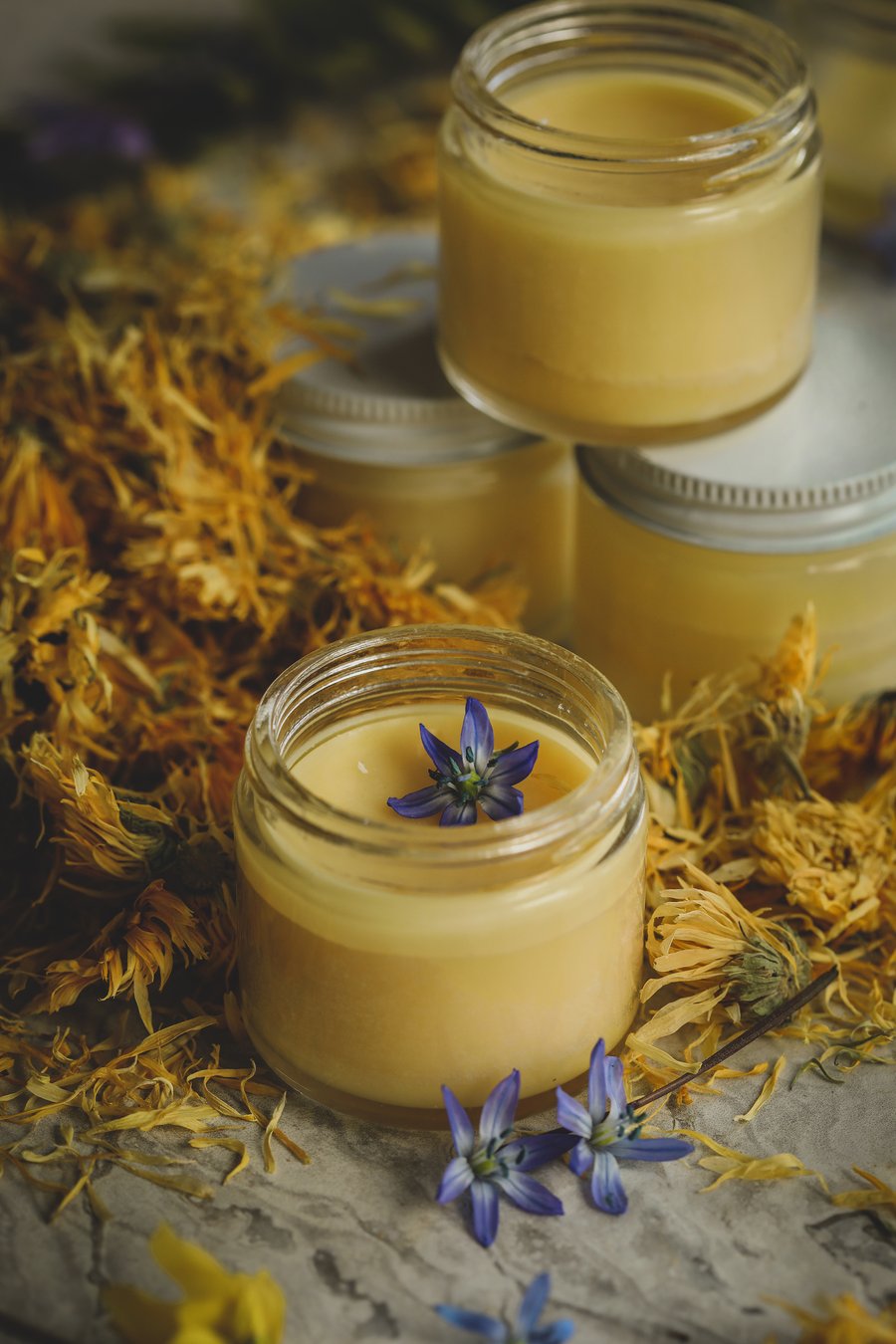 Belly Butter Recipe
Makes about 10 oz.
Ingredients
Directions
In a double boiler, gently warm the cocoa butter, babassu or coconut oil, calendula oil, shea butter, rosehip seed oil, and beeswax just until melted, stirring occasionally to incorporate.
Remove from heat.
Stir in vitamin E oil and optional lavender essential oil.
Pour into

 

tins or jars. Allow to cool before putting on lids.
Remember to

 

label with name of balm and date

.
How to Use Belly Butter
For maximum hydration, rub belly butter onto your stomach in a soothing motion twice a day. Remember, too, that the rest of you is also working hard to accommodate and carry your child—your hips, thighs, breasts and shoulders will also appreciate some soothing balm.
---