How Bay Leaves Help You Lose Weight
Green tea  has taken center stage among health-conscious people who want to shed a few kilos and stay fit. But a lot is not talked about bay leaves for weight loss. Organic bay leaf is an aromatic herb usually added to slow-cooking dishes like soups, pulao and biryanis. However, it can also be an excellent solution when fighting increasing weight. Bay leaf has several medicinal properties that improve metabolism and helps aid digestion. Bay leaf for weight loss is a natural way for those dealing with problems with their eating habits.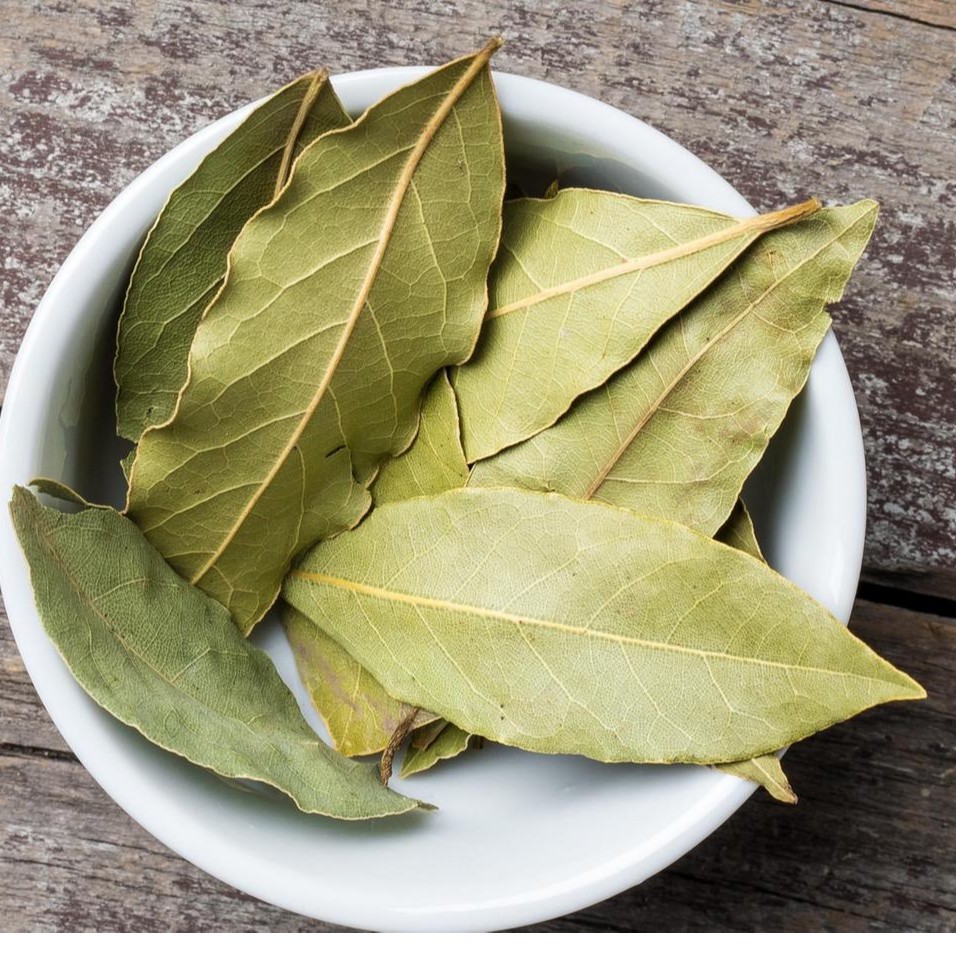 Best way to use bay leaves for weight loss
If you'd like to know how to use the bay leaf for weight loss, then the best way is to make a homemade extract. Here's a quick, easy recipe to follow:
Take a handful of

dried bay leaves.

Boil some water in a pan and add these leaves to the boiling hot water.

Stir the water for a few seconds and switch off the flame.

Strain the water in a jar and let it stay until it reaches room temperature.

Empty the extract, add a teaspoon of honey, and enjoy it!
Nutritional value of bay leaf
Bay leaf is a dense herb that contains several essential minerals and vitamins. Here is the nutritional value of 100 grams of dried bay leaves:
Nutrients

Serving size

100 grams

Calories

313

16%

Protein

7.61 g

13%

Carbs

74.97 g

57%

Vitamin C

46.5 mg

78%

Total Fat

8.36 g

29%

Cholesterol

0 mg

0%

Niacin

2.005 mg

13%

Folate

180 mcg

45%

Calcium

834 mg

83%

Iron

43 mg

537%

Magnesium

120 mg

30%

Phosphorus

113 mg

16%

Potassium

529 mg

11%

Sodium

23 mg

2%

Zinc

3.70 mg

33%

Copper

0.416 mg

46%

Manganese

8.167 mg

355%

Selenium

2.8 mg

5%

Vitamin A

6185 IU

206%

Pyridoxine

1.70 mg

133%

Dietary Fiber

26.3 mg

69%

*Percent Daily Values are based on a 2,000 calorie diet. Your daily values may be higher or lower depending on your calorie need

Source: Nutrition and You 
Below are the points that explain how organic bay leaves are good for weight loss:
1. Contains fibre
As seen above, organic bay leaves are an excellent source of fibre, which keeps the body feeling full. Fibre also promotes healthy bowel movement that helps in managing weight.
2. Improves intestinal health
Following up on the previous point, the fibre in bay leaves also results in a better intestinal movement. Having better gut health is one of the key steps in having control over body weight.
3. Improves digestive system
When your digestive system works optimum, whatever you consume is properly absorbed by the body. Bay leaves improve the digestive system and avoid weight increases
4. Ensures a healthy colon
Consuming bay leaf for weight loss also promotes a healthier colon. It improves the circulation of processed food inside the colon and results in healthy bowel movement
5. Increases metabolism
If you want to lose weight, you need to have a good metabolism that burns the calories you consume every day. Having bay leaves extract is an excellent way to increase your body's metabolism and burn calories much faster
Studies show that consuming organic bay leaves is not only good for gut health but can also decrease the risk of type 2 diabetes and cardiovascular diseases. That is why it should be consumed for overall well being.
---