DIY Bath Fizz Powder with Lavender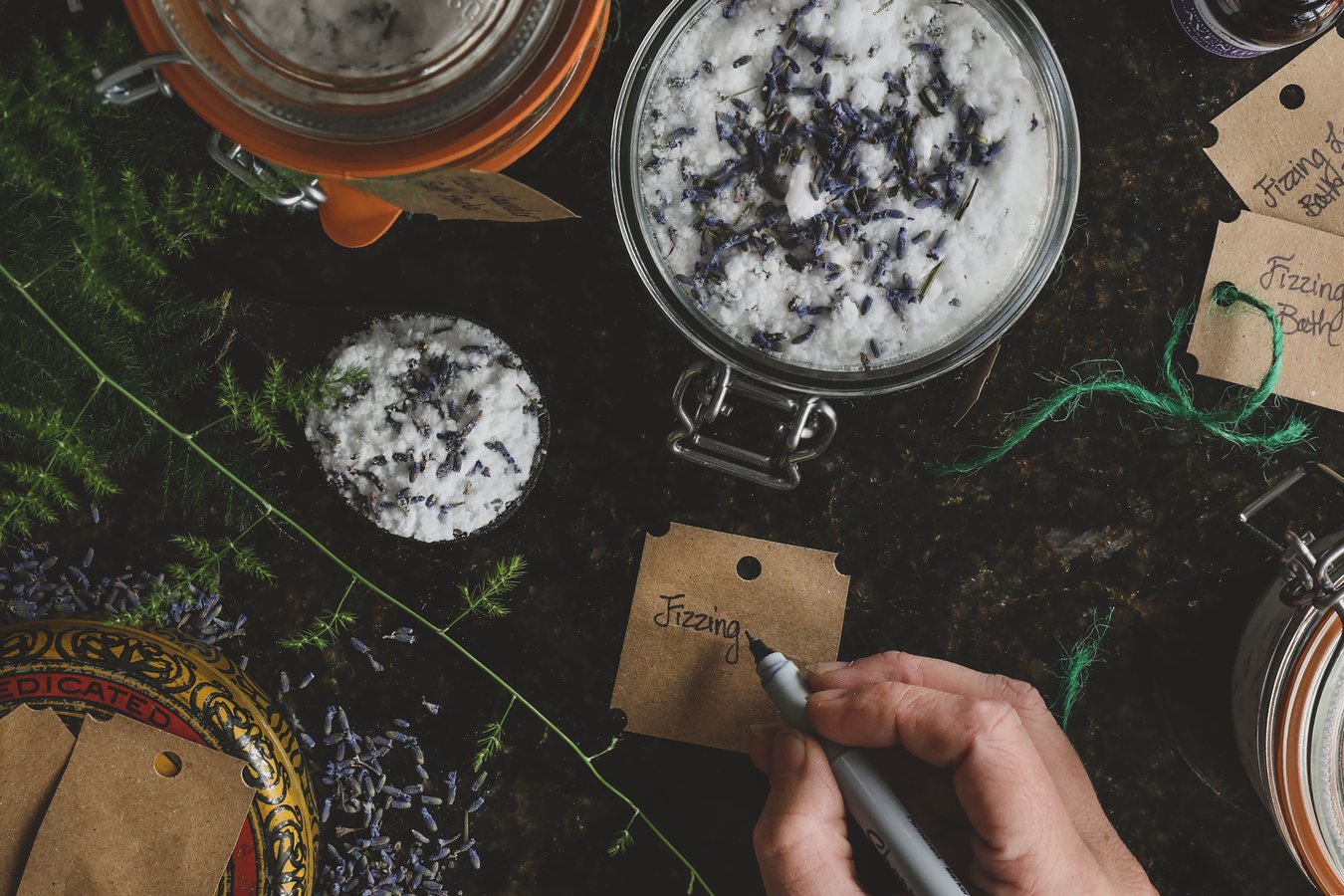 I have to admit that, while I love crafting, I'm best at the practical crafts. If you need a salve, or a syrup, or an infused oil, I've got you. But if we're talking about decorative, pretty sorts of crafting, I rely on my friends. I don't know if it's a lack of patience or a dislike of finicky details, but I find things like hand-forming perfectly round bath bombs to be an exercise in frustration and I live in a small home without space for lots of fancy soap-molds and gadgets to help me along. This is why I really like projects like homemade potpourri and this fizzing lavender bath powder for winter crafting projects—because I can easily and happily produce a wonderfully packaged and fully appreciated gift of herbal goodness.
This fizzing bath mix gives you all the fun and soothing qualities of a bath bomb, without having to make the bombs or wait for them to cure. Although this recipe is for one bath, it scales up easily to make a bulk batch that you can then bottle for gift giving. Trust me when I say that no one would ever hire me as a holiday present wrapper (it's that finicky details problem again), and one of the beauties of fizzing bath powder is there is no wrapping required. I package my gifts in interesting upcycled jars. Then I cut out a label from craft paper, punch a hole in it, and tie it onto the jar with a piece of twine. It looks homespun-classy and everything is recyclable, which I count as a double win.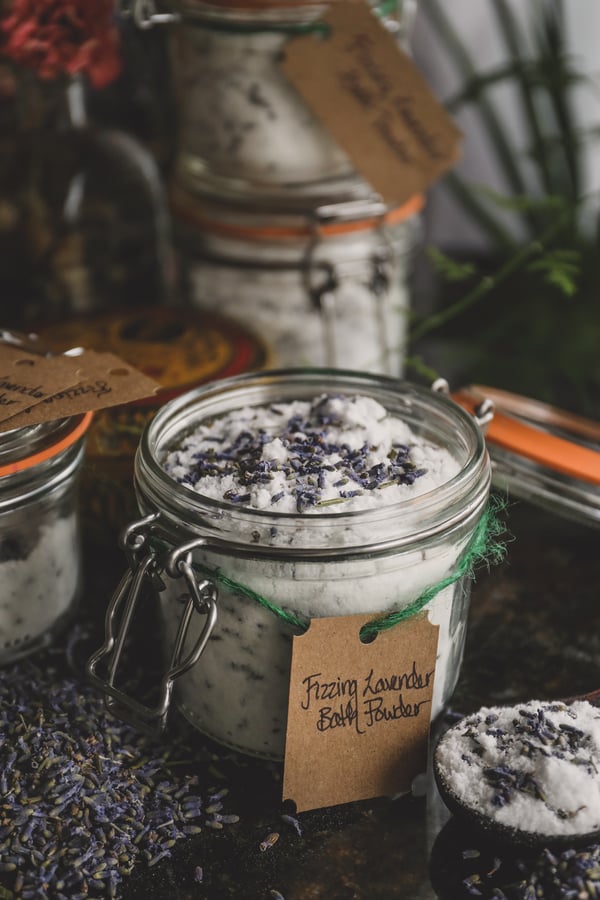 Fizzing Lavender Bath Bomb Powder
Makes enough for one bath.
Ingredients
Directions
In a bowl, combine baking soda and lavender essential oil and stir to combine.
Add citric acid, lavender flowers, and jojoba oil. Mix thoroughly.
If making ahead, store in airtight container in cool, dark area away from moisture and out of the reach of children and pets.
To Use: Pour the mixture in the bath after the tub is filled to take full advantage of the fizz.
---