3 Recipes with Smoky Lapsang Souchong Tea
3 Recipes with Smoky Lapsang Souchong Tea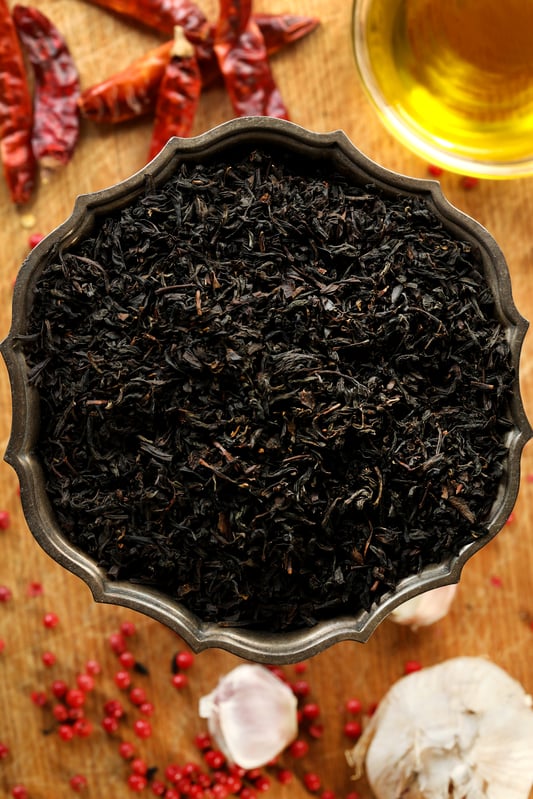 The use of tea in cooking is an ancient and common practice in China and Japan for adding depth to a variety of dishes. For dishes as varied as steamed rice, tea eggs, soups, and desserts, there are endless recipes to experiment with by adding tea.
Standing apart from your typical black tea, organic lapsang souchong is a smoky brew with a complex aroma and flavor. After twisting and drying, the tea leaves are gently smoked over pine bark and needles. While it can be a rather strongly flavored tea to drink alone, it has so much to offer in the way of culinary experimentation.
Lapsang Souchong Infused Cooking Oil
Makes 4 ounces of infused oil.
Infused oils are perfect for a flavorful finishing drizzle on grilled or roasted vegetables, soups, or pasta, and also mixed into salad dressing. Here is an easy recipe for lapsang souchong infused oil. Olive oil is often the standard for infusing due to its stable shelf life and versatility, however you may use any oil you prefer, such as organic sesame oil or organic grapeseed oil, in its place. This recipe can be easily increased for a higher yield.
Ingredients
Directions
Put tea and any other spices into a

 

glass jar.
Fill jar to the top with oil and put on a tight-fitting lid.
Gently rock the jar to saturate the tea leaves.
Let sit in a dark cupboard for at least 1-2 weeks at room temperature.
Strain out the tea and other herbs through a cheesecloth

 

or a

 

funnel with strainer

 

into a clean glass bottle or jar with a tight-fitting lid.
Check out our blog on How to Make Herb-Infused Oils for more tips and methods.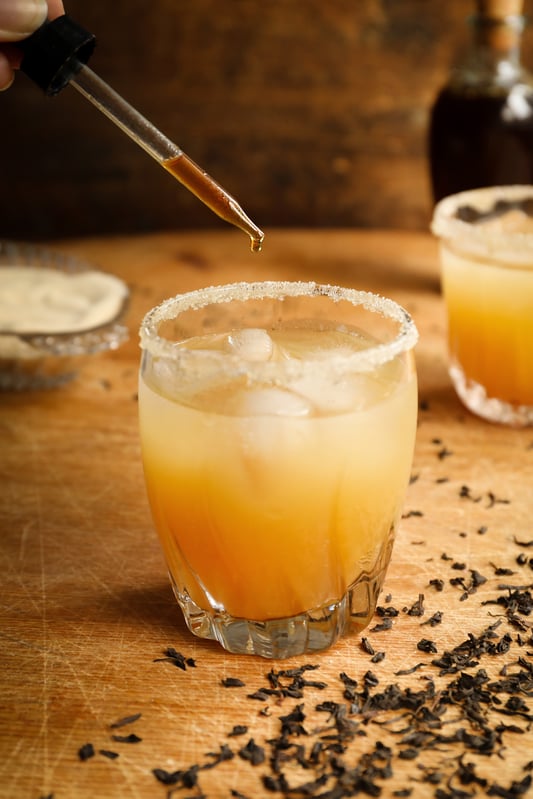 Black Tea Simple Syrup with Lapsang Souchong
Makes about 1 cup of simple syrup
Simple syrups are most often used to sweeten drink recipes, since the sugar is already dissolved. They are typically used in cocktails, lemonade, or iced tea.
Ingredients
1 cup water
6–8 Tbsp.

 

organic lapsang souchong tea
1 cup fair trade, organic cane sugar or 1 cup organic local honey (Note: Honey has a stronger flavor than sugar and may alter the flavor profile)
Directions
Bring water to a boil in a medium sized pot or saucepan.
Meanwhile put tea into a

 

tea ball

 

or other infuser. Once water has reached a rolling boil, take pot off the stovetop and put in tea ball or infuser. Allow tea to steep inside for 10 - 20 minutes (I have noticed that letting the tea steep longer imparts a stronger smoky flavor and the sweetness from the sugar keeps the syrup from tasting bitter).
Remove the tea leaves from the water.
Place the pot back on the stovetop and bring the infusion to a boil once again (*if using honey, see note below).
Add sugar and stir until completely dissolved.
Take the pot off the stove, and let the mixture cool for at least an hour before funneling into a glass pour-top bottle or other storage receptacle. This syrup can be stored in the fridge for up to a month.
*If using honey in place of sugar: it is important not to add honey when the water is still boiling. The temperature of the water should not exceed 110 degrees Fahrenheit when honey is added.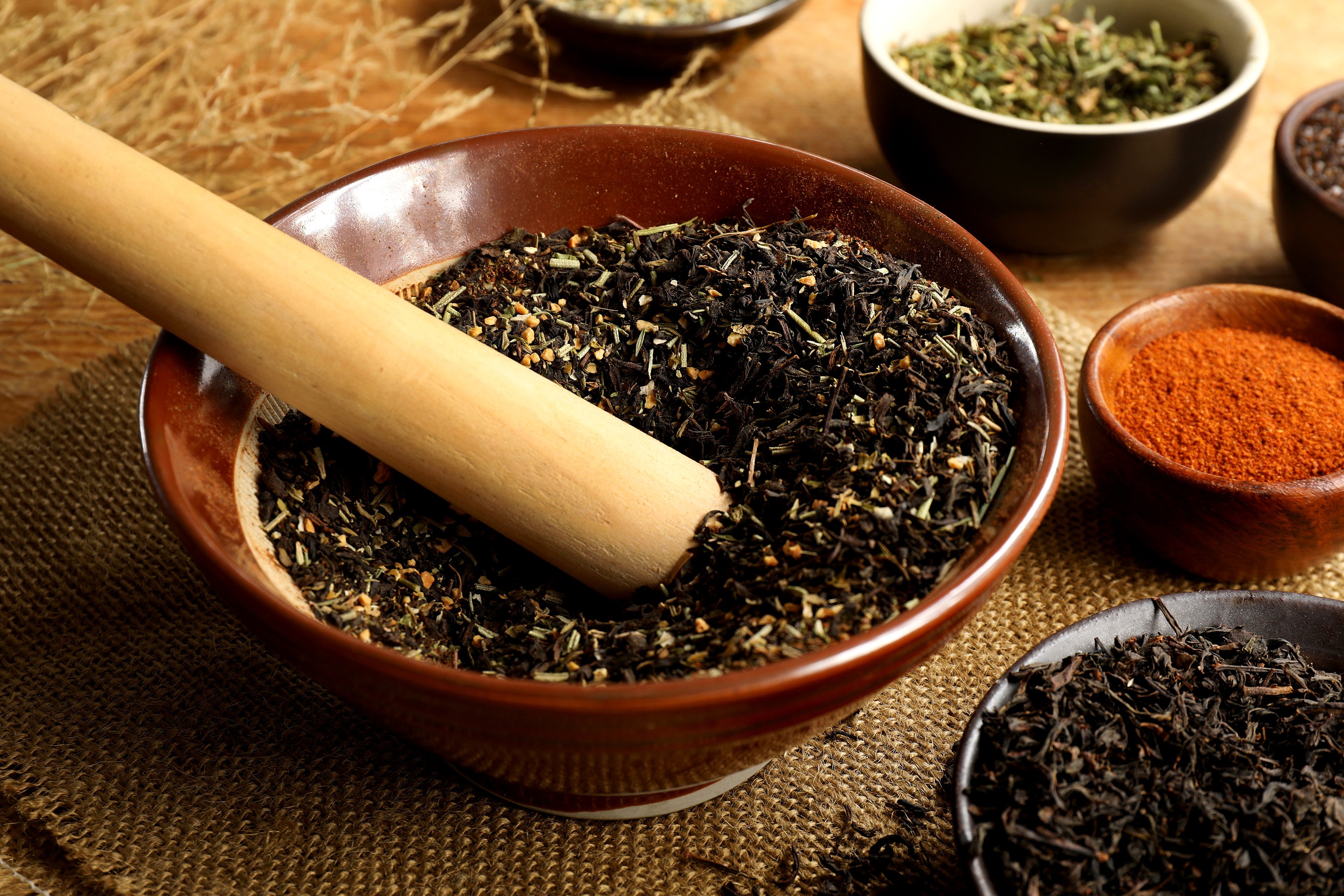 Sweet and Smoky Black Tea Marinade
Makes about a half cup of marinade
This delicious marinade is perfect for grilled veggies or your favorite protein on the grill!
Ingredients
Directions
Grind all dry ingredients together using a

 

mortar and pestle

 

or

 

suribachi.
Combine ground herbs with olive oil, vinegar, and honey to create a thick paste.
Cover veggies, tofu, or whatever you plan to grill with marinade and refrigerate for at least an hour before grilling. 
---