27 Coconut Flour Recipes You're Sure to Love
Whether you've gone gluten-free, have a nut allergy or simply are looking for a more nutritious alternative to traditional flours, coconut flour might be the solution you're looking for, and there are many coconut flour recipes out there to show you how to use it.
Coconut flour contains absolutely no grains or nuts, great for those who are gluten-free or have nut allergies — or who are following a Paleo diet. Instead, it's made entirely from ground and dried coconut meat, making it an extremely healthy option.
Not only is coconut flour high in fiber, but it also helps keep blood sugar levels in check — no spikes here! Coconut flour also aids in healthy digestion and can help keep your metabolism running smoothly.
There are a few things to keep in mind when baking with coconut flour. For starters, it's super absorbent.
You'll often find you need less flour than when using traditional versions — you definitely won't be able to stick with a 1:1 substitution.
Instead, the rule of thumb is to use about 1/4 to 1/3 a cup of coconut flour in place of grain-based flours. Because it's more dense than wheat flours, adding extra moisture is necessary. Doubling or tripling the eggs in your favorite recipes will up the moisture content and ensure baked goods remain moist and delicious.
Coconut flour is becoming easier and easier to find, and you can now often find it alongside traditional flours in the baking aisle or the organic section of your local grocery store. Of course, you can also buy it online or try your hand at making your own homemade version.
Once you have it, there is no shortage of coconut flour recipes to try.
27 Coconut Flour Recipes
Whether you're a coconut flour newbie or already a connoisseur, these 27 coconut flour recipes are guaranteed to make your mouth water.
I just love this recipe! Not only are the chocolate brownies easy to make and taste delicious, but they're also drizzled with a homemade caramel sauce that'll blow your mind. This will become a family favorite for sure!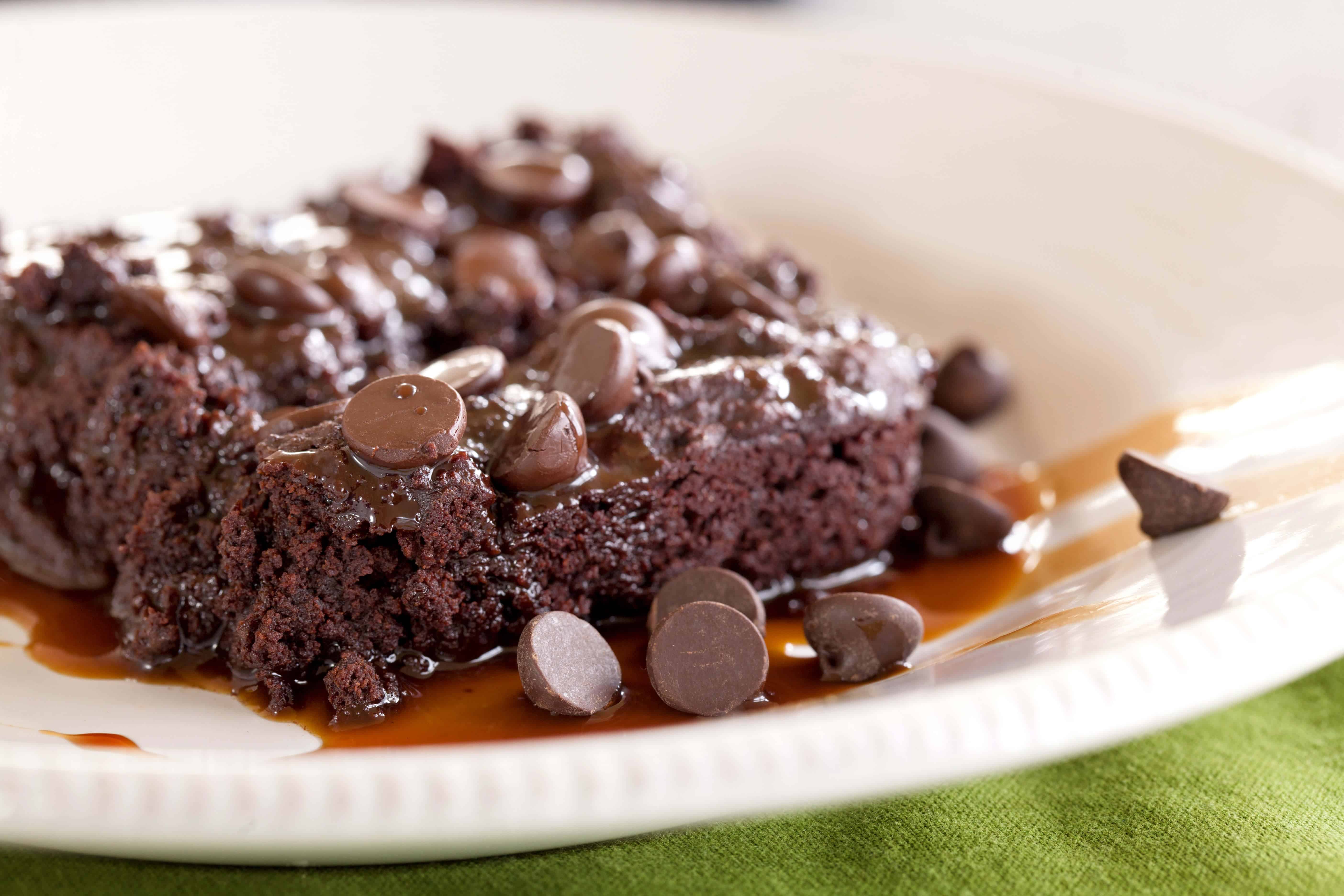 If you want an apple treat that's less labor-intensive than apple pie, you'll love this crisp. Loaded with fresh apples, flaxseeds (one of my favorite superfoods) and coconut oil, you'll love adding this to your list of healthy coconut flour recipes.
You don't have to forgo pizza if you're eating gluten-free. This coconut flour recipe satisfies those delivery cravings in a much healthier way.
In under 25 minutes, you'll have a nutritious crust ready to be smothered with your favorite toppings. Toss out the takeout menus; you won't be ordering out any longer!
Skip preservative-laden chicken nuggets, and make your own tenders instead. Seasoning the coconut flour "breading" imparts loads of flavor in this easy-to-make recipe.
Bake the chicken on a cooling rack to give the tenders an even crispier coating. You won't believe these aren't fried!
These chocolate chunk bars will satisfy your sweet tooth with wholesome ingredients like honey, coconut oil and almond milk. Use your favorite dark chocolate, and add in coconut flakes for a little extra oomph. Be sure to remove the bars from the oven once the edges are golden brown to avoid dry, over-baked bars!
Get your crepes fix with this nutritious, homemade version. With just six ingredients, you can whip these banana crepes up in just minutes. Try serving them at brunch, and wow your family with your coconut flour recipes skills!
Biscuits are high on the comfort food list ­— and luckily, you can make a healthy version! Unlike frozen, processed versions, this recipe uses recognizable pantry staples to create biscuits to accompany any dish (or eat them on their own!).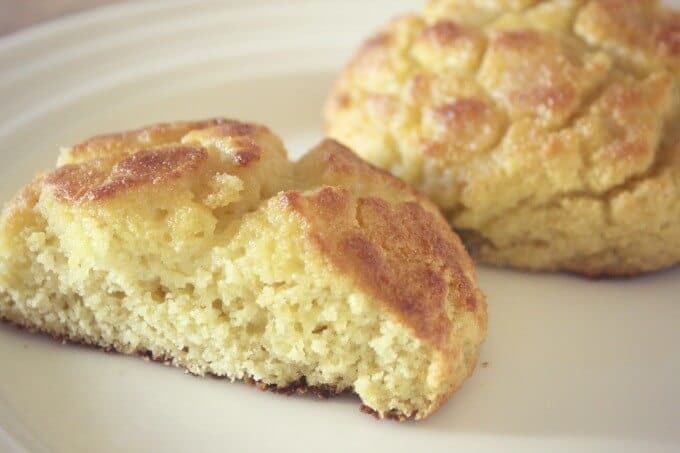 Using coconut flour recipes means that healthy donuts aren't an oxymoron. Now you can whip up your own nutritious donuts in a snap.
Using just sea salt, eggs, vanilla and a few other ingredients, you'll make Krispy Kreme jealous. Be sure to grease your donut pan to make sure the donuts are easily removed.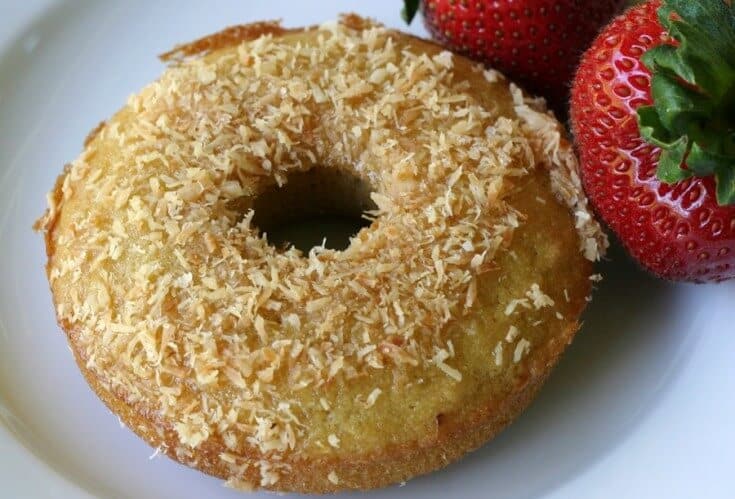 It's amazing how good for you these "bagels" are. Made with 
cauliflower
, this coconut flour recipe uses all the toppings traditionally found in everything bagels for one of the best grain-free versions I've seen!
If you're looking for a versatile loaf of bread that's totally grain-free, you'll love this one. You'll get the benefits of detoxing apple cider vinegar and bread that's perfect for sandwiches, toast or anything else! It'll become a staple in your coconut flour recipes cookbook.
Skip the boxes at the store, and make your own graham crackers for s'mores, pie crusts and more. These are naturally sweetened with molasses and honey for a wholesome snack you can feel good about feeding your family.
Delicious as an appetizer or side dish, this Paleo-friendly coconut flour recipe use fresh rosemary and garlic to create a simple, delicious flatbread that can double as a pizza crust, too. It'll satisfy your carb cravings — with no grains!
Get all the vitamin and antioxidant benefits of blueberries in this easy-to-make cobbler. It's full of some of my favorite ingredients and tastes great. Serve it for dessert tonight!
Paleo and grain-free eaters, take heed. You can still get your oatmeal fix with this breakfast porridge.
It's heavy on the coconut flavor because it uses coconut milk, flour and shredded flakes. If you prefer a bit less coconut flavor, sweeten with a bit of honey instead.
This is one of my go-to coconut flour recipes because of how easy it is. Eat these wholesome breakfast bars right away, or store them in the freezer for hectic mornings — they're great either way.
With all-natural ingredients, you can feel good about serving these as an after-school snack, too. Tip: Add chocolate chips in addition to the pecans for a chocolatey twist!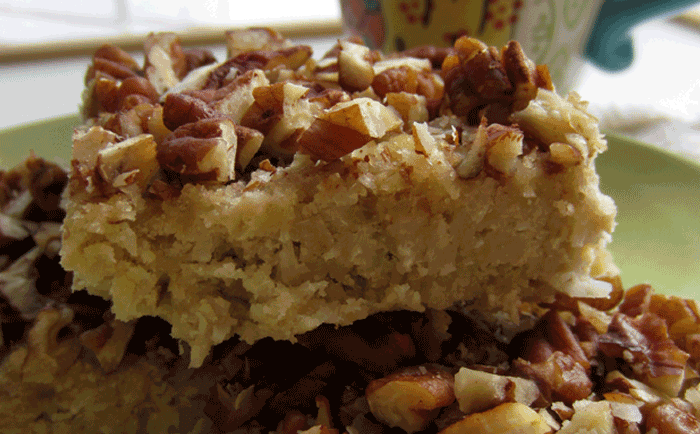 While this requires a hearty helping of butter (you can also substitute ghee), these fudge brownies are better than anything you can find at a store. They include only six ingredients, so they're great for special occasions.
File this one under "delicious dessert coconut flour recipes"!
This easy-to-make lemon bread goes perfectly with a cup of tea or served as dessert. I love that the lemon glaze uses no processed sugars, but rather honey, to sweeten it up.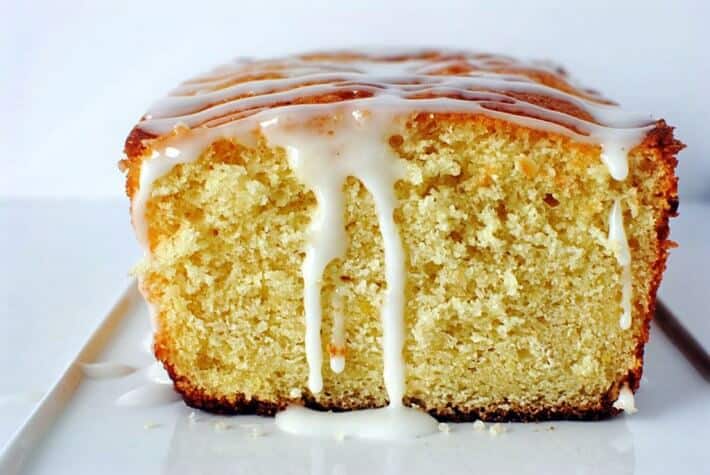 Enjoy a healthier, more natural version of traditional meatloaf with this recipe. It includes no fillers or prepared sauces, but a lot of grass-fed, organic meats, veggies and fresh herbs. I suggest using parsley and thyme!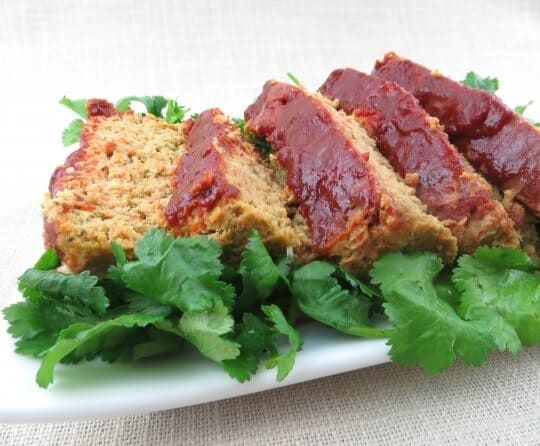 These nutrient-rich cookies have all the comforting flavors of traditional pumpkin raisin cookies, minus the refined sugars, unhealthy fats, dairy and grains! Even the frosting is made from coconut butter, honey and vanilla.
Bring these to your next cookie swap. I bet friends and family will want even more coconut flour recipes!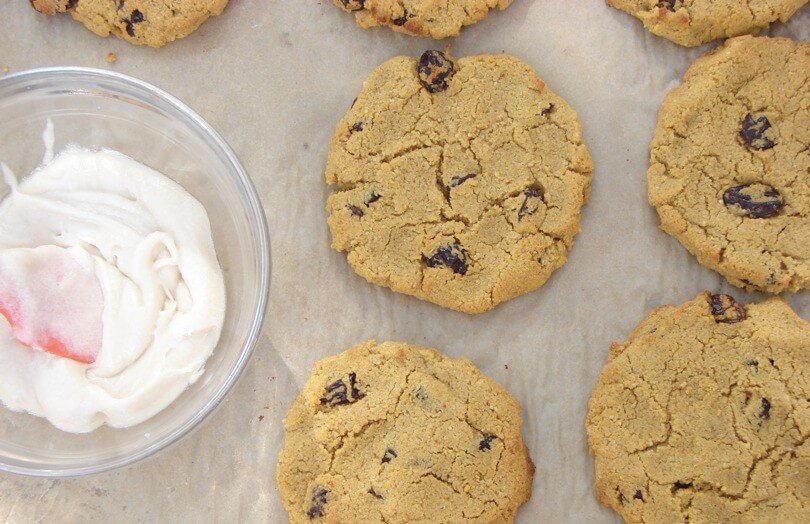 Start your day off right with these filling pancakes. They require no fancy ingredients, but they're so delicious!
Make a huge stack on the weekends, because these will go quickly! Don't skip the raw honey when making them for the hint of sweetness it adds.
These drop biscuits are so easy to prepare and modify to your family's tastes. They're great for breakfast sandwiches or to serve with soup. Just be sure to use turkey or beef bacon and ghee or coconut oil as your fats.
Freshly baked doughnuts with a coconut cream and maple syrup filling mean that these decadent-looking treats are actually pretty healthy! I love the use of Medjool dates and pumpkin puree to give them a naturally sweet taste.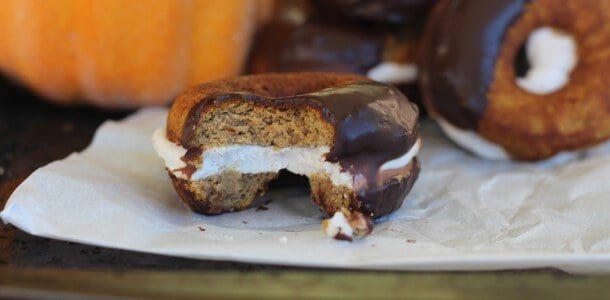 One bowl; autumn ingredients like pumpkin, cinnamon and ginger; and just 30 minutes yield moist muffins that are great as an on-the-go snack or after-dinner dessert. You can also tweak these to your liking and use mashed banana, applesauce or even squash puree: Go wild!
If you've been suffering a shortage of Mexican food because of a tortilla avoidance, you're in luck. These grain-free tortillas will satisfy those food cravings, and like many coconut flour recipes, you can repurpose them for other meals, too.
Load them up with grass-fed beef, sautéed veggies, guacamole and your other favorite fixings.
These seven-ingredient cookies are great for bake sales, birthday parties or anytime you want a cookie. They're ready in a snap and, because of the simple prep work, are great for the kiddos to help out with.
Don't let the longish list of ingredients deter you: This zucchini bread is a must-make. While the loaf itself is delicious, the topping, crunchy from walnuts, takes this to the next level.
This will become your go-to zucchini bread recipe!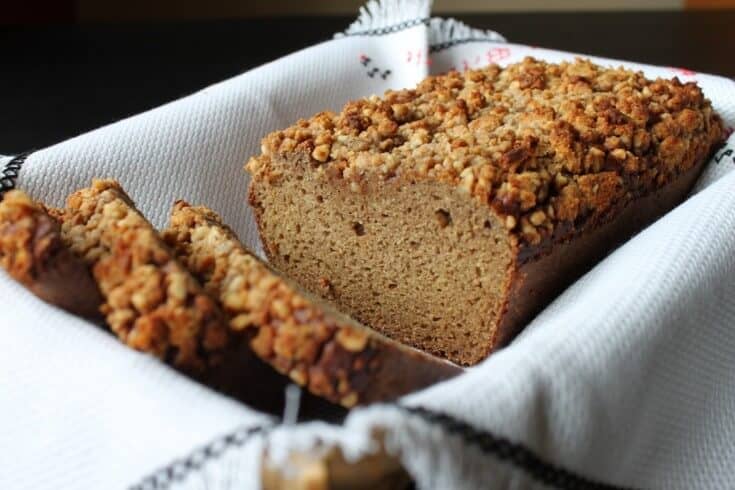 A one-bowl chocolate cake that comes together in just minutes and is good for you? Make this chocolate cake today!
It uses heart-healthy macadamia or coconut oil and can be topped with frosting or served without. It's great either way!
---